Which industries do we serve?
WOODEVER, as a leading manufacturer of leisure furniture, specializes in providing high-quality services to various industries. We cater to outdoor furniture retailers, multi-brand furniture chain stores, outdoor leisure product department stores, furniture wholesalers, distributors or dealers, furniture brand owners, DIY furniture renovation businesses, and more. Our services also extend to various application industries, including hotels and resorts, the restaurant industry, commercial office spaces, retail and shopping centers, residential development areas, schools and educational institutions, government agencies, and others. We are committed to creating comfortable and enjoyable living spaces for your customers, enhancing their experience and stay.
---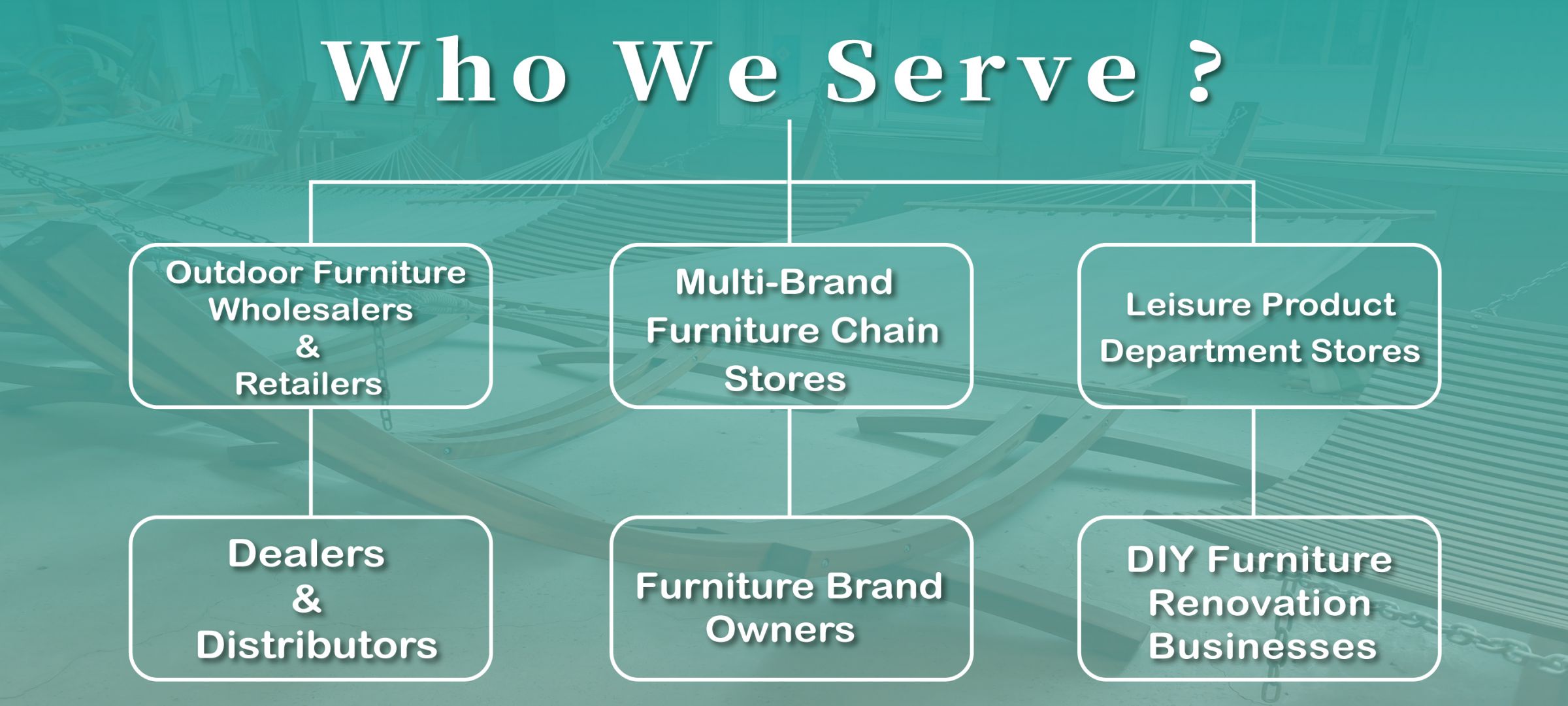 Furthermore, we welcome collaborations with other industries and organizations. We offer tailored outdoor furniture solutions based on our client's needs and requirements. Regardless of your industry or organizational type, we will go above and beyond to create a satisfying outdoor space for you.