Changing consumer preferences? Rising demand in the outdoor pergola market
In response to the increased demand for outdoor activities, WOODEVER garden furniture supplier has developed five new wooden pergola models, that can be used in tourist resort rest areas, B&Bs or resorts, outdoor dining areas, etc. The bracket is made of tung wood, which is lightweight but has strong stability and easy and fast home installation.
For more information about the pergola, please contact us!
---
02 Mar, 2023
Many people are willing to spend more money on outdoor home furniture and plan to transform it into a space of relaxation and entertaining with family and friends despite the easing of restrictions and the opening of public spaces. According to the International Leisure Furniture Association's (ICFA) outdoor furniture trend report, nearly 63% of people have begun to add outdoor furniture and decorative accessories, such as lounge chairs, pergolas, dining tables, chairs, lighting sets, and so on. 71% of people increase their outdoor time which is about seven hours per week on average.
As people spend more time at home, their awareness of environmental privacy also increases, and the demand for outdoor personal space is gradually becoming popular. Fences or pergolas are frequently used to create small private areas, providing places for outdoor learning, yoga, and work. The pergola, for example, is predicted to be a piece of outdoor furniture with a high growth rate, with a 6.9% increase. It is more commonly used to build outdoor small gyms, garden bars, children's play areas, outdoor kitchen barbecues, etc. In contrast, grass, balconies, and gardens will evolve into outdoor offices, family gathering places, or outdoor movie areas.
Commercial outdoor office space has become another trend in many industries. According to research, the fresh air of nature can relieve stress, improve concentration and creativity, and help people think more clearly. Therefore, many people are considering adding a yard to their homes. The pergola serves as the primary and necessary furniture when converted into a temporary office for work. It has a simple structure and can be built quickly. It is designed with a sunshade canopy to provide a quiet and private outdoor space for the family.
---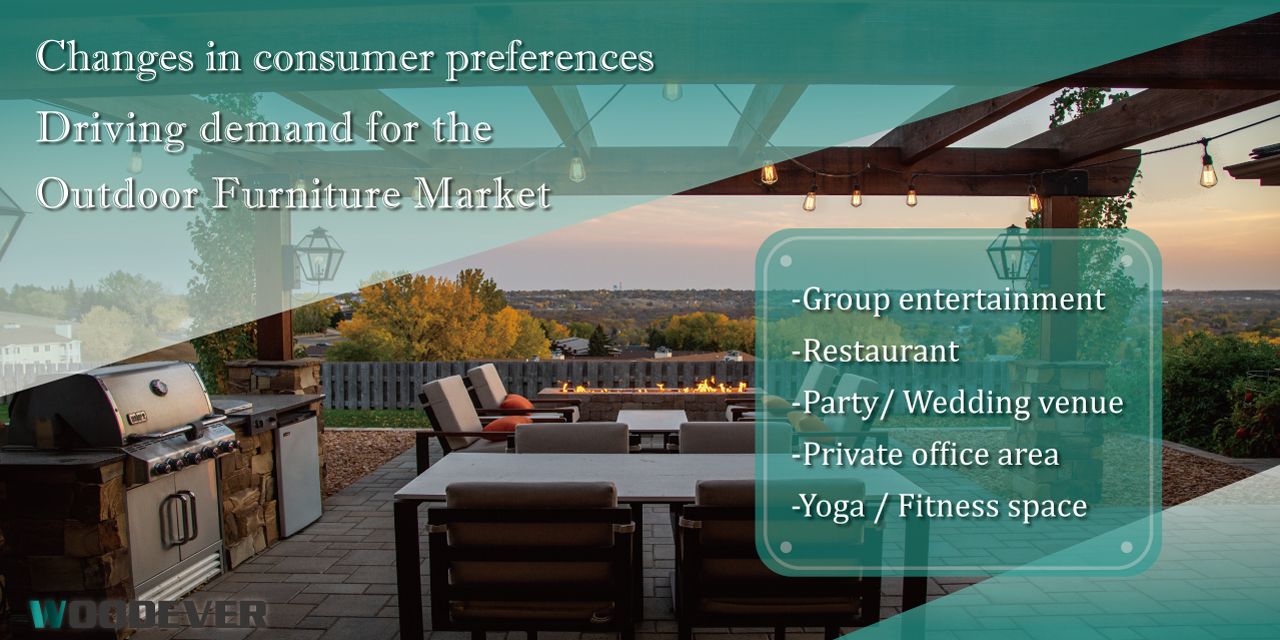 As a professional manufacturer of outdoor furniture, WOODEVER continues to innovate production. This time, we have developed 5 new products including the wooden pergola, raw materials made of high-quality paulownia wood, and provide suggestions according to customer needs to choose suitable styles. We can also assist in customizing the color, size, and shading fabric procurement of the pergola, and do our best to meet the needs of customers from all over the world.
---
WOODEVER is one of the leading suppliers and manufacturers of outdoor leisure furniture in Taiwan, Europe, and America.
Our core concept of "Enjoyment of quality of life, long-term companionship with family members", is to provide customers with innovative and market-leading leisure furniture, bringing consumers not only the enjoyment of furniture but also the trust of the soul. All furniture materials are made of high-quality solid wood, and the wood has passed the international FSC certification, which protects the rights of customers and consumers in purchasing, and the smooth flow of import and export shipments, stable and safe on-time delivery.
"Enjoyment of quality of life,
long-term companionship with family members"
WOODEVER produces and develops a variety of outdoor garden furniture, such as hammock stands, swing beds, lounge chairs, swing chair stands, pergolas, swings, etc., has a series of professional wood processing machinery, and can provide customers with flexible customized services. In addition, we also provide OEM manufacturing plans. The product R&D team can develop exclusive leisure products for customers from all over the world. With more than 20 years of experience in furniture production, we can provide you with professional advice. Welcome, all major channel manufacturers to inquire!
Contact us or keep up with our latest news below:
Facebook / Pinterest / Linkedln / YouTube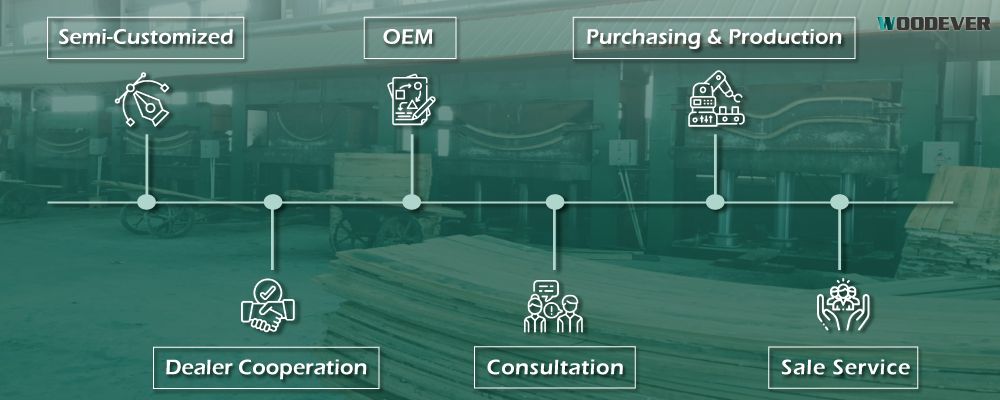 Related Products
Changing consumer preferences? Rising demand in the outdoor pergola market - Taiwan-Based Outdoor Wooden Furniture Manufacturer | WOODEVER
Located in Taiwan since 2003, WOODEVER INDUSTRIAL CO., LTD has been a wooden furniture manufacturer. Their main outside wooden furniture, including Wood Hammock, Hammock, Wood Swing, Swing Bed, Lounge Chair and Gazebo, which are sold to Europe, Australia and North America with FSC certified woods.
WOODEVER outdoor furniture has more than 15 years of export experience, factory manufacturing has 15 years of manufacturing experience. WOODEVER manufactures a full range of wooden leisure products, from hammock stand, swing chair stand, swing seat to various types of outdoor furniture. The adhesive glue and handguard varnish used in wooden furniture all come from the international SGS qualification inspection, customers can use the products with peace of mind, and reduce the market's doubts about the generation of formaldehyde from wood products, contribute to the global environment.
WOODEVER has been offering customers high-quality outdoor wooden furniture, both with advanced technology and 35 years of experience, WOODEVER ensures each customer's demands are met.